Keep your gloves fresh and odor-free with the YOKKAO Gloves Deodorizer. Made using natural bamboo charcoal, our glove deodorizers eliminate post-workout moisture and prevent mold/bacteria, helping to increase the usage life of the gloves. They are suitable for all types of gloves including winter gloves, ski gloves, hockey gloves and even shoes or gym bags. YOKKAO gloves deodorizers are lightweight and can fit easily in any gym or sports bag, making them an essential accessory for all combat sports practitioners and fitness enthusiasts.
YOKKAO's deodorizing pockets are filled with high quality mature moso bamboo charcoal, which naturally draws out moisture and prevents the growth of odor-causing bacteria whilst reducing risk of infection from these harmful bacterias. Simply slip the deodorizers into your gloves after training and awful smelling training gear will be a thing of the past.
Customer Reviews
Write a Review
Ask a Question
08/30/2023
Amazing
My last pair of gloves smelt awful, these ones smell amazing. completely eliminates the odor. i really like the smell too it's very nice. would recommend to anyone with serious stinky gloves!
Maxwell C.

United States
04/07/2023
Love these!!!
The smell is so nice and natural. I'm very sensitive on scents but this is proved!!
Jessy N.

United States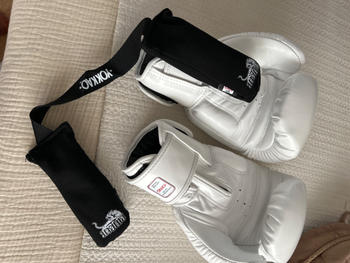 02/02/2023
Unbelievable Smell
I have no idea what "scent" these things are, but it's one of my favorite smells I've ever smelled. Herbal. Rose? I don't know but it's fresh, natural, earthy, and amazing. I hate generic, artificial, air freshener smells, and honestly didn't care too much how these smelled as long as it was better than my sweaty, bacteria-laden paws. I'd hang these in my car. Work great, smell even better. 10/10.
Matt S.

United States
01/17/2023
Awesome product
I'm training 3 to 4 hours a week and it does a great job of controlling moisture and order.
Paul B.

United States